Look forward to a great start to the season, for Camp 2022 is sure to be another huge success! Sponsored by the Wye String Ensemble of Sherwood Park, Alberta, this year's Strathcona County String Music Camp will be held September 8th, 9th, 10th, and 11th, 2022. Join us to celebrate our twelfth year of this wonderful string music camp.
&nbsp
The camp is designed for string players 14 years of age and up. Whether you play the violin, viola, cello or double bass, you are sure to learn, connect with new people, and have fun while enjoying a rewarding musical experience. There are opportunities for playing both in orchestra and in chamber groups.
Held in a beautiful country setting at the Van Es Camp and Conference Center in Strathcona County, the camp provides opportunities for those at all playing levels and instruction from coaches who are highly skilled professional musicians. Participants will hear the coaches perform in concert as well as fellow campers in their chamber groups. Past attendees can attest to the incredible benefits of this unique camp.
The camp will run: Thursday, September 8, 6:15 pm - 9:00 pm at Camp Van Es

Friday, September 9, 6:00 pm - 10:00 pm at Camp Van Es (See below for directions to Camp Van Es.)

Saturday, September 10, 7:30 am - 8:00 pm at Camp Van Es

Sunday, September 11, 7:30 am - 6:00 pm at Camp Van Es

Sunday, September 11 6:00 pm - 7:00 pm Concert at Camp Van Es
A Note about the Music for Camp
Please note - The information for the music for String Camp 2022 has been posted and camp registrants are given instructions about how to download parts for the 2022 string camp repertoire upon registration. It includes the following with a proviso that some further revisions/cuts may be made in due course.
Strathcona County String Music Camp - Summer Repertoire 2022 includes the following:
"L'Arlesienne Suite No. 1" Bizet
"Hoedown" Copland
"Concerto Grosso Op. 6, No. 7" Corelli
"Sinfonia No. 8 (first movement only) Adagio e grave - Allergo" Mendelssohn
"Chacony in G minor for Strings" Purcell
Our Camp Director, Conductor and Music Coaches
CAMP DIRECTOR: Murray Vaasjo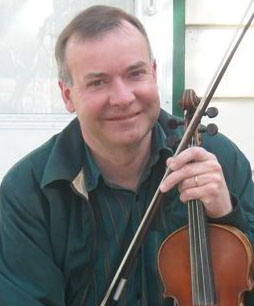 Murray was born and raised in Edmonton and attended the University of Alberta where he received a Bachelor of Music degree. He has been a member of the Okanagan Symphony, the Victoria Symphony, the Alberta Baroque Ensemble, the Arden Ensemble, National Youth Orchestra of Canada and the Edmonton Youth Orchestra. Murray studied with Sally Thomas in Meadowmount, New York and with Shirley Givens and Sidney Humphries in Victoria.
In 1990 Murray returned to Edmonton to join the Edmonton Symphony Orchestra.
Murray is also active as a teacher and is the co-founder of the Wye String Ensemble.
Murray conducted the Penticton Strings, an amateur adult orchestra in the Okanagan.
For two seasons, he conducted musicals with the Penticton Singers and Players with professional members of the Okanagan Symphony. He was the conductor and founder of the Sherwood Park Youth Strings and Penticton Junior Strings. Murray is happy to conduct both the Wye String Ensemble and the Edmonton Philharmonic Orchestra next season.
CONDUCTOR: David Hoyt
David Hoyt studied piano with Boris Roubakine, Karl Engel, and Alexandra Munn; French horn with Philip Farkas, Pierre del Vescovo, and Eugene Rittich; and conducting with Franco Maninno, Kurt Sanderling, and Pierre Boulez. He joined the Edmonton Symphony while a student at the University of Alberta, becoming principal horn in 1975. He also played horn with the Royal Winnipeg Ballet Orchestra, the Canadian Opera Company Orchestra, the Chuck Mangione Band, the Hamilton Philharmonic, the Toronto Symphony as principal horn for several months, and with l'Orchestre Symphonique de Montréal in Carnegie Hall.
David Hoyt began conducting professionally in 1982, becoming assistant conductor of the Edmonton Symphony in 1985 and of the Canadian Opera Company in 1991. He has been guest conductor with the Atlantic Symphony, Orchestra London, the Winnipeg Symphony, the Regina Symphony, the Saskatoon Symphony, the Calgary Philharmonic, the Edmonton Opera Company, Opera Nuova, the Alberta Baroque Ensemble, the Kamloops Orchestra, the Vancouver Island Orchestra (Nanaimo), and the Vancouver Symphony.
Hoyt's long-standing association with The Banff Centre began in 1972, when he was a member of the summer festival orchestra. Since 1978, Hoyt has returned to the Centre annually as a visiting artist and faculty in the summer, fall, and winter sessions. David Hoyt spent ten years teaching horn at the University of Alberta, and has taught across the country at Festival Five Hundred (St. John's), Scotia Festival (Halifax), Domaine Forget (Quebec), Les Concerts Bell (Montreal), International Music Camp (Toronto), Festival of the Sound, (Parry Sound), MusiCamrose (Alberta), Courtney Music (British Columbia), and others.
As the head of Education and Outreach at the Edmonton Symphony, David expanded the Symphony for Kids, Education Concerts, and Pops Series, and he founded the On the Edge Series and the very popular Symphony Under the Sky Festival. He was artistic director/executive director of Music & Sound at The Banff Centre in 2004-2005.
Camp Coordinator - Miriam Ferguson
Miriam Ferguson began studying the viola at the age of eleven when she joined the Edmonton Public Schools Strings Program.
In 1997, she graduated from the University of Alberta with a Bachelor of Music Degree in performance on the viola. She decided four years later to return to the University of Alberta and graduated in 2003 with a Bachelor of Education Degree. Her viola teachers have included Miyo Inouye, Norman Nelson, Jonathan Craig, Tom Johnson and Rivka Golani.

Miriam Ferguson has been the principal violist of the Edmonton Youth Orchestra, the University of Alberta's Academy Strings and the University Symphony Orchestra. She occasionally plays in the viola section of the Edmonton Symphony Orchestra.
Miriam is currently busy as a private violin and viola instructor, freelance musician and, more recently, conductor. She conducts the Music Enrichment Program's Beginner Student Orchestra and Beginner Adult Ensemble and often subs in to lead the WyeString Ensemble.
Miriam Ferguson also performs with Quartetto con Brio, the Ursus String Quartet, and with the Cifra Hungarian Folk Music Ensemble. The Cifra Ensemble has performed with the Edmonton Symphony and has been broadcast on CBC Radio One. Miriam has twice visited Hungary and Romania with the Cifra Ensemble to study and perform authentic village folk music.

COACHES
Violin I Instructor/Chamber Coach: Anna Kozak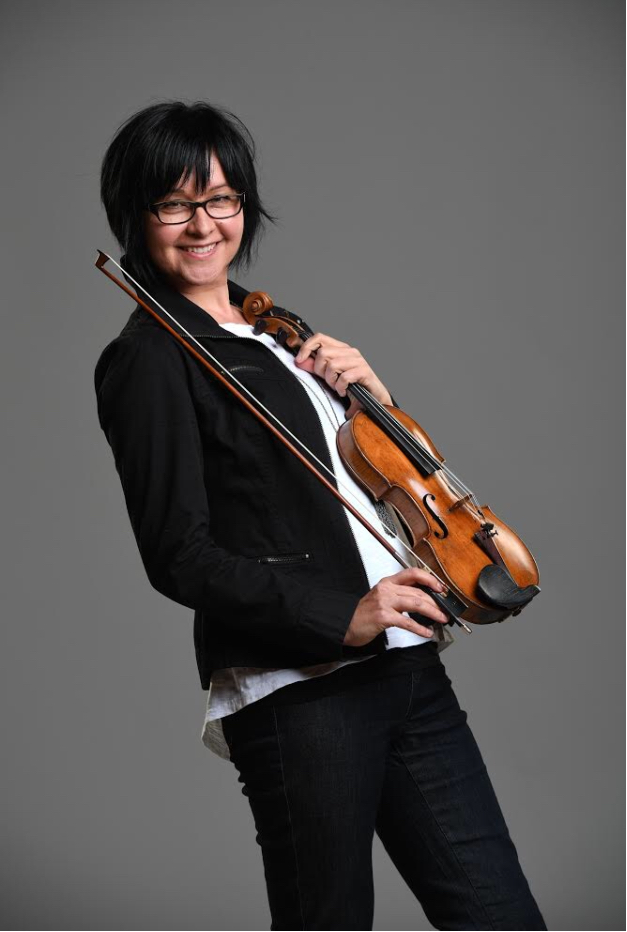 Anna Kozak is a core member of the first violin section with the Edmonton Symphony Orchestra, an Assistant Concertmaster of the Alberta Baroque Ensemble and a Principal Second Violin of the Chamber Orchestra of Edmonton. She has earned a Bachelor of Music degree from the University of Toronto and a Master of Music degree from the University of Calgary.
Anna loves being an orchestral musician. It's a profession that has taken her to concert halls all over Europe as well as Carnegie Hall in New York.
Being a violinist, Anna finds life just wouldn't be complete without chamber music. She's been very fortunate to have been a part of many wonderful chamber groups and have performed in most exciting venues. She's been a founding member of the Onyx String Quartet and Tersona Piano Trio. She's performed at Winspear countless times at ESO events, at the Rozsa Centre with University of Calgary professor Edmond Agopian, at the Yardbird Suite with the Obsessions Octet to name a few.
She's had the pleasure of performing solos with the Alberta Baroque Ensemble, the Edmonton Symphony Orchestra and the Alberta College Percussion Ensemble.
Besides performing Anna finds it fulfilling to share her passion and knowledge with her students. She holds a small private studio, teaches at the annual Wye Strings Camp and on occasion leads coaching sessions for local amateur groups.
Anna is playing on a violin made in 1770 by Giovanni Battista Gabrielli of Florence.
Once she is done all her practicing, performing or teaching, Anna enjoys spending time with her husband on their acreage. Gardening (especially cutting grass with her new tractor Deer Johny), reading, taking long walks, listening to the birds...
Violin II Instructor/Chamber Coach- Ewald Cheung
Edmonton native Ewald Cheung joined the ESO's first violin section in 2018 after earning performance degrees at the Juilliard School and McGill University.
A prize-winner in multiple violin competitions and an avid chamber musician, Ewald was a founding member of the Roddick String Quartet and Geistrio, and has performed extensively around Canada in recitals, chamber music collaborations, and as soloist with orchestras.
Ewald can be heard on his 2015 recording with pianist Philip Chiu, "A Tribute to Fritz Kreisler."
Viola Instructor/Chamber Coach - Ethan Filner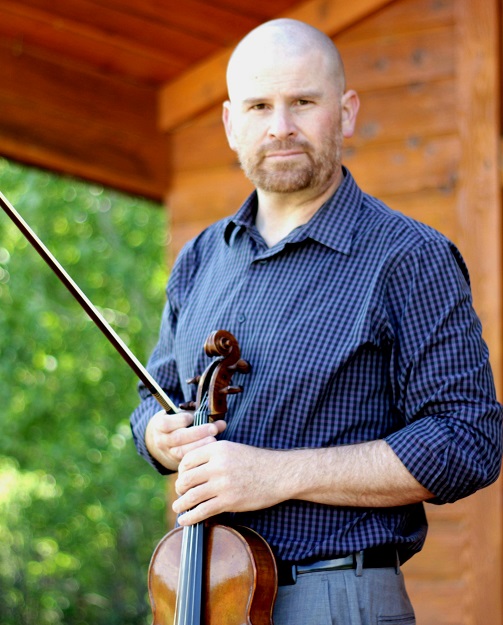 American-born violist of the San Francisco-based, internationally acclaimed Cypress String Quartet from 2001-2016, Ethan Filner studied at Indiana University-Bloomington, Guildhall School of Music & Drama, and New England Conservatory.
Ethan has been the ESO's Assistant Principal Violist since 2019, having previously held the same position with the Kitchener-Waterloo Symphony from 2017-19 and taught viola at the University of Toronto from 2016-19. With the CSQ until they disbanded.
Ethan has recorded nearly 20 albums, performed concerts in major and minor venues all across North America and Europe, commissioned and premiered dozens of new works for string quartet (and a few for solo viola), presented educational outreach programs for tens of thousands of students of all ages, and collaborated with many of the most inspiring musical artists of our time.
Cello Instructor/Chamber Coach: Meran Currie-Roberts
Meran Currie-Roberts
Meran Currie-Roberts has a successful career across Canada as a cellist, teacher and arts administrator. Originally from Victoria, Meran studied with James Hunter at the Victoria Conservatory of Music, and with Shauna Rolston at the University of Toronto, where she obtained her Bachelor's and Master's degrees in Music. Before joining the ESO, she frequently appeared with the Calgary Philharmonic, Winnipeg Symphony, Kitchener-Waterloo Symphony, Thunder Bay Symphony, Windsor Symphony, and Colorado Music Festival orchestras.
As a chamber musician, Meran has played for the Edmonton Recital Society, Festival of the Sound, Elora Festival, Festival Ibero Americano, Music at Port Milford, Jeunesses Musicales Canada, Schleswig-Holstein Musik Festival, Kincardine Festival and Festival Vancouver. She made her solo debut with the Edmonton Symphony Orchestra in 2020, playing Jocelyn Morlock's Solace. She is also a member of the Chamber Orchestra of Edmonton.
In addition to performing, Meran was formerly Dean of the Manitoba Conservatory of Music & Arts and is currently Executive & Artistic Director of the Health Arts Society of Alberta, a registered charity that brings professional concerts featuring local artists to Albertans living in care facilities across the province. HASA reaches over 10,000 annually with in-person concerts and, in 2020, established concertsincareonline.ca, a website that features weekly, free concerts designed for care home residents.
Double Bass Instructor/Chamber Coach - Doug Ohashi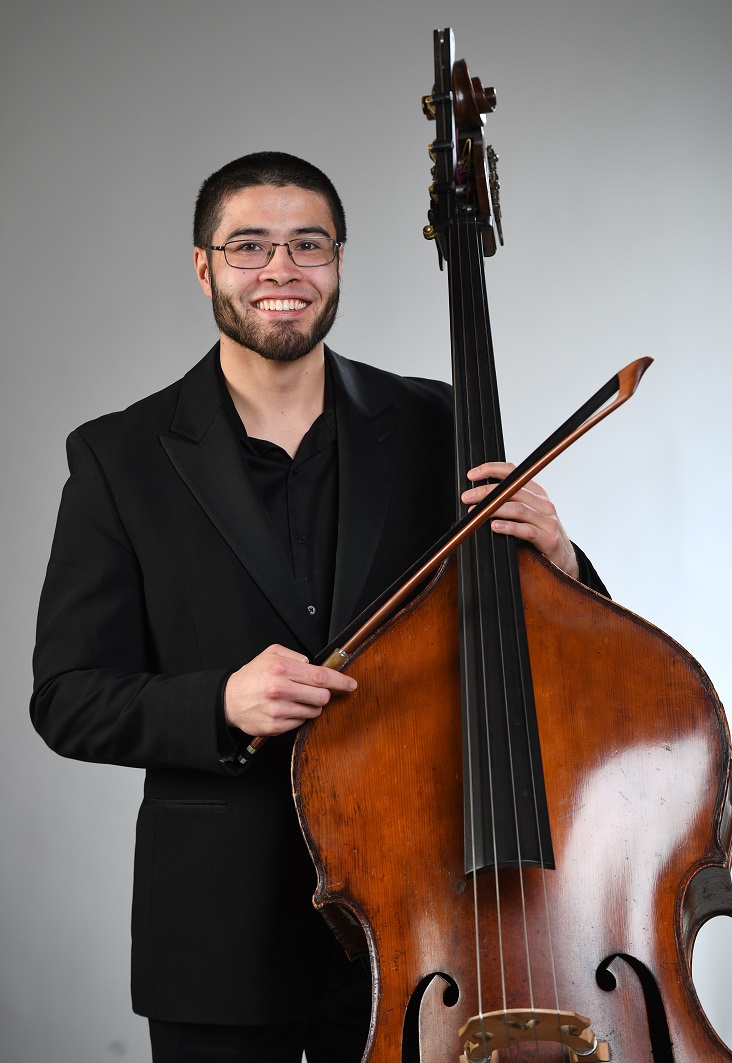 Mississauga-born Douglas Ohashi joined the Edmonton Symphony Orchestra in 2019. Prior to this, he had been a core member of the Annapolis Symphony Orchestra in Maryland and has had a rich freelancing career in the Toronto area as a substitute player for the Toronto Symphony Orchestra and Canadian Opera Company Orchestra.
Douglas has also made a solo appearance in Toronto's 21C festival.
Douglas holds degrees from the University of Toronto, Peabody Conservatory, and a performance diploma from the Glenn Gould School. During his education, he has studied with some of the foremost players and pedagogues in North America such as: Edward Tait, Jeffrey Beecher, and Ira Gold.
FEATURED PERFORMERS
Friday Night Concert - Performance will be given by Josephine van Lier
Early Music
A versatile musician and educator, Josephine van Lier is equally at ease on historic instruments - such as baroque cello, a 5 string violoncello piccolo, a 7 string bass viola da gamba, a violone or a tenor or treble gamba - as on their contemporary counterparts, using instruments and bows whose designs, construction and material span over 400 years in origin; from her 1725 baroque cello to her 1870 modern cello, from gut strings on her historic instruments to steel strings on the modern ones. She, therefore, covers a wide variety of repertoire utilizing the endless possibilities that this range of instruments, string set-ups and bows allow her.
She recently found "the cello of her dreams", a baroque cello built by John Sexton in 1725, still in its original condition.
Josephine has garnered much world-wide critical acclaim for her 4-disc recording of the Bach cello suites in leading publications around the world, such as Strad Magazine, Oxford Early Music and including an "Editor's Choice", five-star rating from London's "Early Music Today".
Founding member and artistic director of Early Music Alberta, Josephine van Lier is a strong advocate for the historically informed performance practise of early music. A passionate and very active performer, soloist and chamber musician, Josephine is always looking for challenging and exciting projects. She performs throughout North America, Asia and Europe.
She is much sought after across North America for performing, adjudicating festivals, teaching masterclasses, holding lectures and directing workshops on historically informed performance practice. Josephine van Lier is the founder and artistic director/conductor of La Folia, Edmonton's baroque string ensemble specialized in the historically informed performance of little known music of the renaissance and baroque eras.
Josephine thoroughly enjoys teaching cello, baroque cello, viola da gamba, cello ensemble and viola da gamba consort out of her private studio. Her students are enthusiastic and active members of Edmonton's rich music scene.
She is the recipient of the "Celebration of Women in the Arts Award" from the Edmonton Arts Council.
Saturday Night Concert - Performance by Camp Instructors

Anna Kozak, Ewald Cheung, Ethan Filner, Meran Currie-Roberts and Doug Ohashi


GUEST LECTURER: Rebecca Schellenberg

G Strings, Chili Peppers and Saturday Cartoons - A Fun Look at Strings of all Kinds.
Hang on to your hats! Get ready for another caper through some fascinating string music! This year we cover everything from a concert in a castle in Prague, to the eclectic sounds of Prog... Prog Rock, that is! Koussevicky, Radiohead, Magma, you'll hear it all, with even a little Jethro Tull thrown in for good measure.
We will listen to some examples, watch snippets of videos, and explore some musical humor
Come ready to listen to some great tunes!
Rebecca Schellenberg is a violinist, teacher and writer. She also teaches creative writing classes, and recently taught for ELLA at U of A, a course called All Things Music.
Rebecca has performed with various symphonies including Edmonton Symphony, Saskatoon, Regina and Prince George symphonies. She plays in ensembles, adjudicates and teaches privately.
Rebecca has a Master of Music degree from The U of Alberta, and a Bachelor of Music from Brandon University.
GUEST LECTURER: Lise Villeneuve

Self-Mastery for Optimal Performance
After graduating with Honors from the University of Alberta's Campus St-Jean (Psychology Major), Lise moved to Montréal to pursue a career in singing / songwriting.
After winning first prize at the Tremplin International de la Chanson Francophone in Paris in 2003, Lise was invited to perform her songs in a 9-country, 11-city tour in Asia and the Middle-East. As phenomenal and exhilarating as this solo tour was, it was also physically, mentally and emotionally demanding, and this unique experience became the catalyst for Lise's personal awakening.
As a result of a deep, ongoing transformation, Lise's focus and passion has shifted from songwriting and performing to creating resources that bring more emotional awareness, mindfulness, well being and inner-peace into this world. Lise wrote the beloved Conscious Kids Mindfulness & Emotional Literacy Program, taught it for many years, and created a Certification Program that trains Instructors to share this important knowledge with as many kids as possible.
Lise enjoys empowering others through her work as an author, speaker, counselor and teacher. For more information: www.consciouslivingsolutions.com
RATES
The rate of $350 includes the 4-day camp with instruction, all meals and dormitory accommodation, if desired (you must bring your own sheets/blankets or sleeping bag and towels). Rooms in the brand new Unity Lodge are charged at the rate of $50 per night over and above the camp rate (linens provided). Space for recreational vehicles is available for an additional $15 per night and includes electricity but no water or drainage. Take advantage of our early bird registration of $300 by August 1, 2022.
Please note: Cancellation deadline with full refund is September 1, 2022; cancellations received after this date are subject to a $30 administration fee.
The facility also offers a swimming pool (bring your bathing suit and towel), fire pits and picturesque walking trails.
Please note that the management of Van Es Camp strictly prohibits the use of alcohol on its premises.
Selected Participants' Comments on Previous String Music Camps
Amazing!
Staff concert was worth the price of admission of the whole workshop! So inspiring!
Outstanding staff & food
The whole 'camp' was a great weekend of fun, learning and entertainment.
The coaches were, as usual, fabulous.
These sectional practices changed my cello life! Amazing. Thank you!
It's such a pleasure when the conductor has the ability to teach as well as give clear directions. Positive approach and lots of encouragement with very specific suggestions for improvement made.